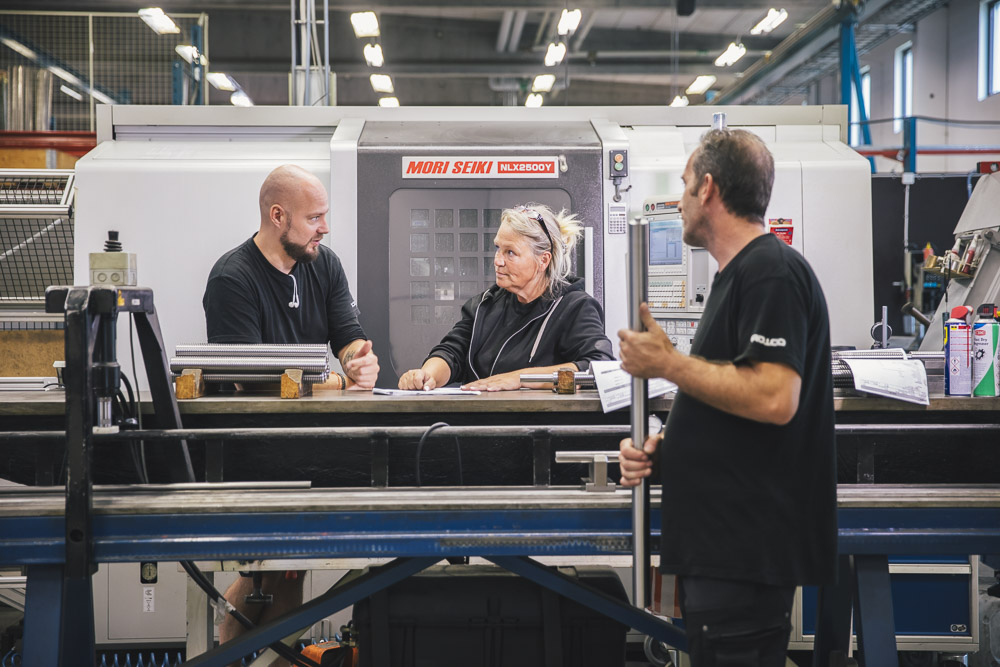 A specially developed solution improved linear systems within the budget
A manufacturer of metalworking machines had issues with assembly taking too long and problems with deviations in parallelism. It led to higher costs. With a specially designed solution, Rollco streamlined the assembly process, increased quality and kept costs within budget.
Needed to solve linear system problems within budget
An international manufacturer of machinery for metalworking had an existing linear solution that presented some concerns. Since the purchasing department prioritized keeping component costs down, they opted out of purchasing a complete linear unit. Instead, they built their solution with separate components. It resulted in a linear unit that was complex and quite difficult to assemble, making it time-consuming and costly for the workshop.
Despite various attempts, they had not managed to find a workable solution with the components they used. Therefore, Rollco was allowed to analyse the problem more deeply and find a solution that would increase quality without going outside the budget set by the purchasing department.
Custom linear drive met the requirements
The solution was a specially developed parallel-driven linear unit that combined mechanics and motor drive. It was a more expensive mechanical solution, but at the same time, it meant that previous problems with misalignments and deviations in parallelism disappeared.
Although the customised linear assembly was more expensive, it cut motor operating costs in half. Thus, the total cost for the linear unit and motor was marginally more expensive. At the same time, the company saved time on handling and assembly in the workshop because the solution was custom-made for their machines.
Higher price but a reduced total cost
The purchasing department had set a budget for the total cost. The project stayed within it, even though the specially developed solution was slightly more expensive. The company chose to look at the big picture instead of just the price, which meant that, in this case, they not only kept the budget but also increased the quality of the installation.
The reason why Rollco managed to solve the task is that they are highly flexible. It allows them to create economic solutions adapted to the customers' needs regarding both quality and budget.